We are a small company of guides and staff living at the end of the road in the Methow Valley of Washington state.
We pride ourselves on being a heli-ski company run by riders, for riders and use that as the bar by which we measure ourselves. We consistently hear from our guests that our combination of professionalism, "laid-back" attitudes and intimate size are the reasons they ski or ride with NCH (and many come back year after year).
Our backyard is the rugged east side of the North Cascades — an amazing location for powder skiing and riding, touring and adventure. We have been skiing and riding these mountains for many years and truly enjoy sharing the goods, and good times, with all of our guests. We go out in small groups of five and come back with big grins.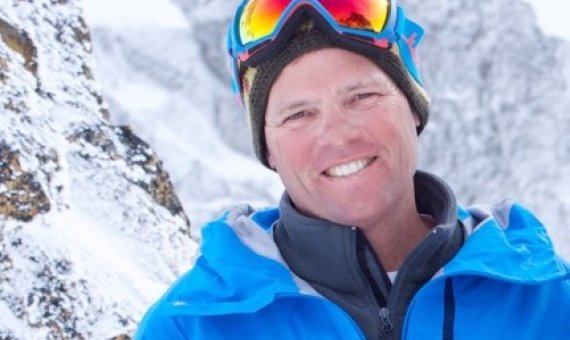 Ken Brooks
Ken was born in Seattle and from the age of two has been skiing the Cascades. In high school, Ken was hired to teach skiing at Alpental ski area and he has been working in the ski industry ever since. In 1985, on New Years Day, after a single helicopter lift from Whistler followed by a 4,000-foot powder run Ken was hooked. Heli-ski guiding became the focus. After graduating from the ski area management and instruction program at Wenatchee Valley College, Ken went to France to teach with his full certification as a ski instructor. Returning to Washington, he guided on Mt. Rainier and in Alaska. Walking up from Paradise one day in 1992, he heard that North Cascade Heli-Skiing was looking for investors. This seemed a perfect match since Ken already had property in Mazama. His nine years of experience ski patrolling at Crystal Mountain was ideal for the avalanche control work, snow stability evaluations and first aid skills requisite for a heli-ski guide.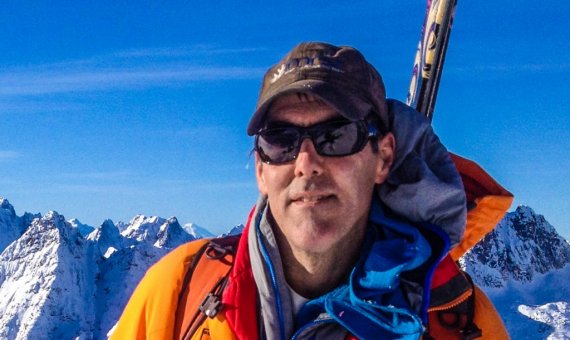 Paul Butler
Paul Butler has been guiding in the North Cascades since 1990. His experience has been a combination of private guiding and working as a Chief Instructor for the Pacific Crest Outward Bound School.
His passion for climbing has led to adventures all over the western United States as well as abroad in Ecuador, Patagonia and the Alps. He is a level III PSIA certified Nordic and backcountry ski guide.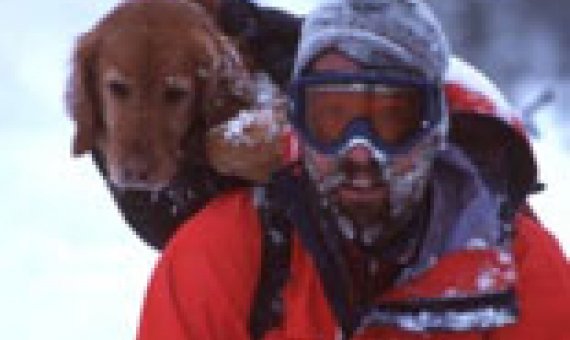 Scott Dinham
Scott grew up in the flatlands of Minnesota. His early ski days were via the all mountain rope tow at Ski Gull, North of Brainerd Minnesota. However like many Minnesotan's Scott focused his time and energy on playing Hockey. After High School his passion for hockey began to switch to the outdoors. Upon moving to Washington in 1985 his love affair with the mountains began. Spending as much time as he could climbing and skiing in the Cascades and around the world, Including expeditions to Tibet, Argentina, India, and Ecuador.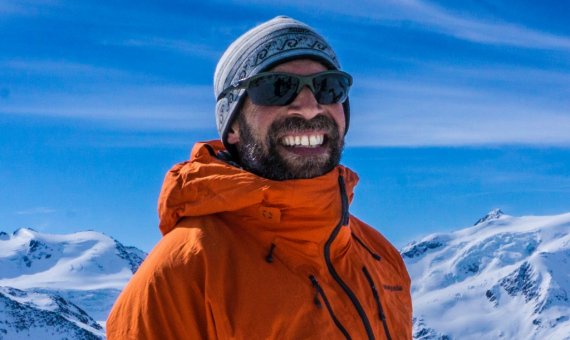 Larry Goldie
Larry Goldie has been making a living as a mountain guide for over two decades. He has climbed, skied and guided extensively in the Cascades, with additional experience in the Alps, Sierras, Rockies, Alaska and Canada. In addition to guiding for NCMG, Larry is an instructor and examiner for the American Mountain Guides Association (AMGA), as well as an instructor trainer for AIARE, also being one of a select few teaching AIARE 3 courses. With that background, Larry is one of our lead avalanche educators. Larry is an internationally (IFMGA) licensed Mountain guide and AMGA certified guide.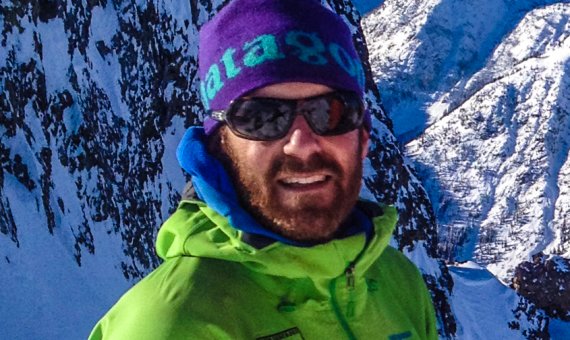 Josh Cole
Joshua Cole, has been adventuring in the mountains for more than 18 years, and guiding for 13. He has climbed and skied extensively in the North Cascades, Swiss Alps, Italian Dolomites, Sierra Nevada, New Zealand and the ranges of SW Montana. Josh has given trainings and presentations on wilderness risk management to numerous organizations and is a lead instructor for Wilderness Medicine Training Center. Josh has worked as a professional ski patroller in Montana and New Zealand, and has a former life as a geologist. Josh is an AMGA Certified Ski Guide, Single-Pitch Instructor and is working towards his AMGA certification in the rock, ski and alpine disciplines.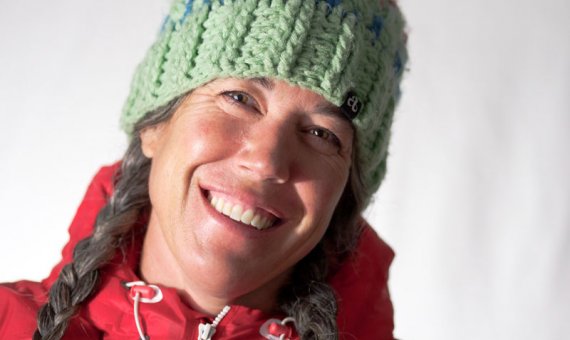 Michelle Smallman
Michelle, a Washington native, made her first turns at Snoqualmie Pass. At a young age Michelle discovered backcountry skiing and the bliss of endless mountains of untracked powder. Her skiing adventures have taken her as far north as Valdez, Alaska and as far south as the volcanoes of Chile and Argentina. Michelle works year round as a mountain guide. She teaches avalanche courses, leads expeditions to remote corners of the world, and enjoys the beauty of living in the Methow Valley.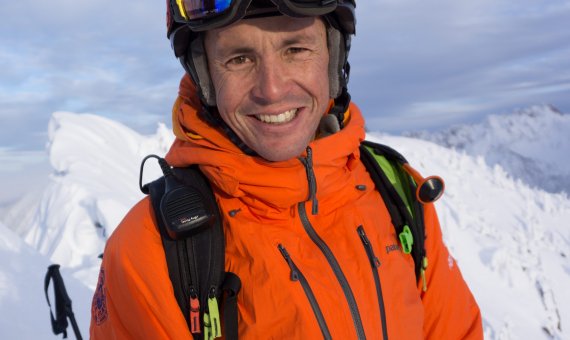 Jeff Ward
Jeff has been a full-time mountain guide since 1995. As a fully certified AMGA and IFMGA guide Jeff has been able to guide in a variety of places throughout the world. He has guided heli-skiing in Canada, steep skiing in La Grave, France and ski touring all over North America and Europe. Jeff has spent over 30 years skiing in the Pacific Northwest and is convinced it offers some of the best skiing on the planet. In the summer months he teaches courses for the American Mountain Guides Association, leads expeditions to Alaska and guides climbers up routes in the European Alps and North Cascades for North Cascades Mountain Guides. On his days off you can often find Jeff in the mountains with his wife Kristen and his seven year old daughter Allison.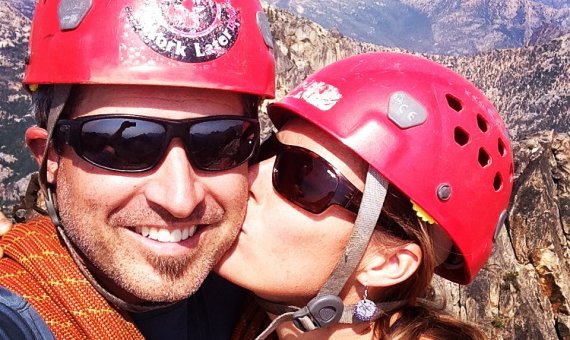 John Schaefer
John Schaefer is a native of the Washington and has been adventuring in the Cascades since the late 90's and guiding for the last 17 years. He has guided a multitude of disciplines from Sea Kayaking, Fly Fishing, Rock Climbing, and Skiing.  John spent 5 years professionally ski patrolling while being a avalanche dog handler at Stevens Pass and currently guides for both NCMG and North Cascades Heli. When not guiding John works as Field Scientist and Risk Manager for a environmental consulting firm based in Seattle. He has a Bachelors degree in Outdoor Recreation, a minor in Environmental Education and is a current Wilderness First Responder. John lives in Winthrop with his wife Adrienne and their two boys Tye and Reid.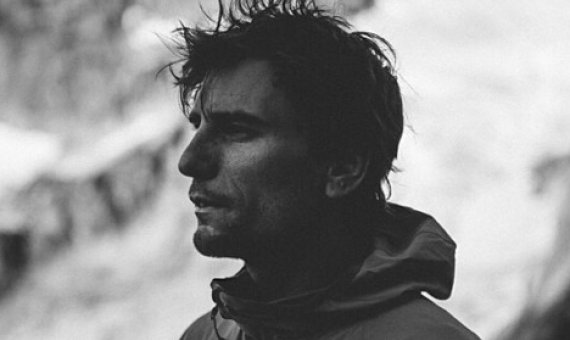 Sid Pattison
Sid is a Pacific Northwest native who has skied and climbed in the North Cascades for over 20 years. He's a full time mountain guide who has worked and skied all over the U.S. as well as New Zealand, Alaska and the Himalaya. He is currently working his way through the AMGA certification process in the alpine, rock and ski disciplines. Sid lives in Winthrop, Wa. with his wife and two daughters. When not out playing in the mountains Sid can be found encouraging his daughters eat veggies while trying to be a grown up.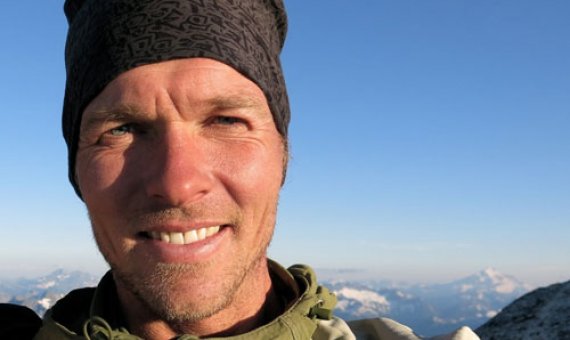 Drew Lovell
A childhood background of skiing the ice and hardwoods of New England has given Drew ample motivation to travel in search of deeper snow and bigger mountains.  Through work and personal adventure, he has found the snow, the mountains and so much more.  Favorite spots on the planet for peaks, powder, and people include the Indian Pir Panjal, the Alaskan St.Elias, and the Methow Valley!  Additional experience includes a decade of ski patrolling, industrial avalanche forecasting, avalanche safety instruction, and work in field biology and native plant restoration.  A dweller of the east side of the North Cascades since 2003, Drew feels fortunate to have a home in Twisp with his wife Stephanie.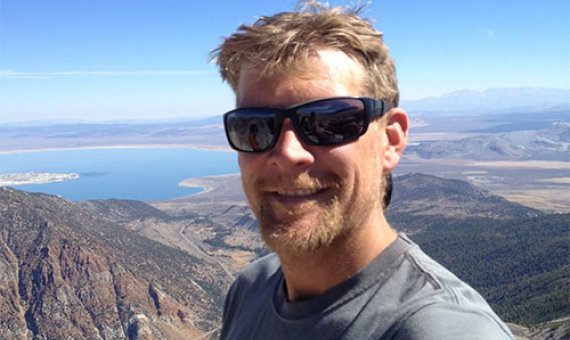 Ryan Audett
Ryan Audett was born and raised in Washington State. He began his skiing career at the age of 4 and ventured into the climbing realm in 1996. His travels have taken him all over the continental US, Alaska, Canada, and New Zealand. He has professionally ski patrolled for 8 years and is a owner/handler of a currently certified avalanche rescue dog. He has been guiding for 11 years in the Pacific Northwest. Ryan is an AMGA Single-Pitch Instructor and has taken the AMGA's Ski Guides Course.
Office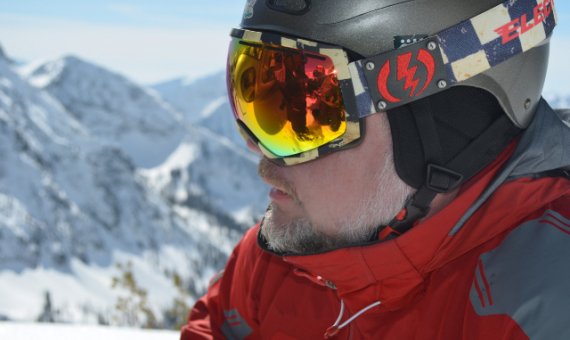 Dave Betts
Dave grew up in Seattle, Washington, and started skiing the Cascades at 4 and then snowboarding at the age of 13 – back in the days of Sorrel boots and ski boot liners (just a few years ago he claims). In addition to a healthy snow sports addiction, Dave has a life long love for the North Cascades and has spent the past 10 years exploring them as a backpacker and climber (and as often as possible). Dave graduated from Whittier College in Southern California and then spent over a decade in the world of advertising before moving to the Methow Valley to work as a mountaineering instructor for Outward Bound.
As a former client of ours, he leapt at the chance to bring his client service skills to bear for NCH as office manager- now for a decade. Dave is proud to be the token knuckle-dragger on the NCH staff.